Feed Your Kids Art for Breakfast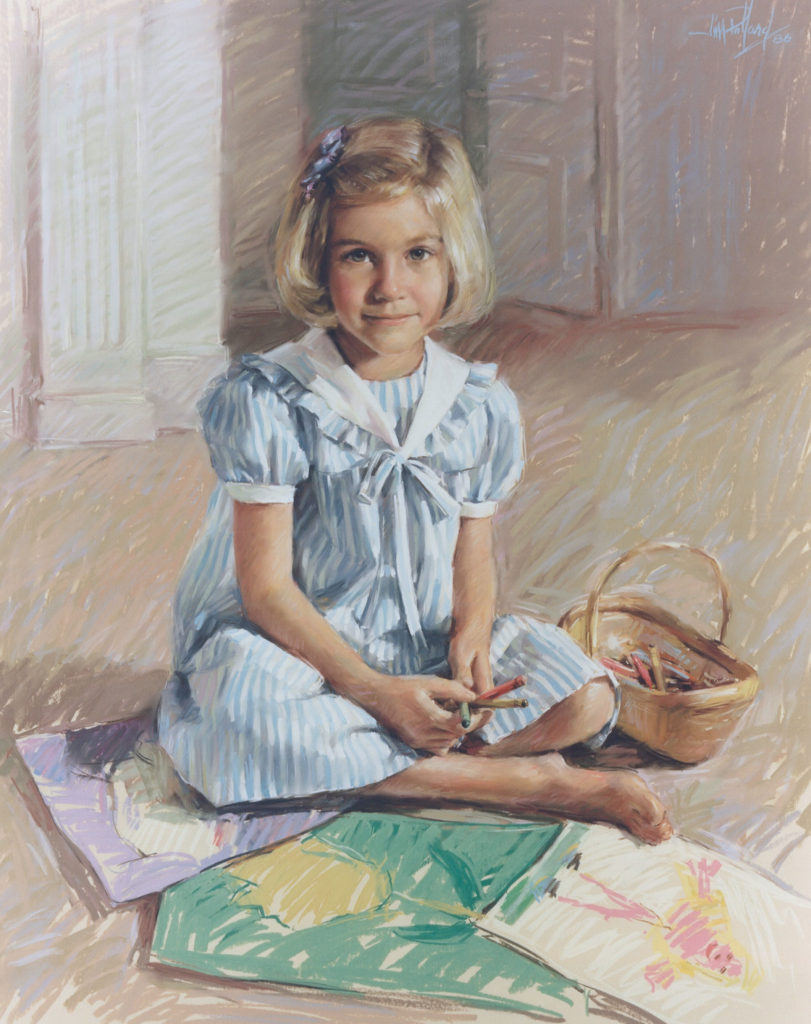 The Other Vitamin A

The arts are enriched with the stuff kids need to succeed. Just like kids need to have good nutrition on a daily basis, kids need to have their daily serving of the arts. Studies have shown that involvement in the arts helps kids increase test scores and promotes academic achievement. Kids who are involved in the arts are:
4 times more likely to be recognized for academic achievement
3 times more likely to be elected to class office within their schools
4 times more likely to participate in a math and science fair
3 times more likely to win an award for school attendance
4 times more likely to win an award for writing an essay or poem
Chances are your kids are not getting enough art — in or out of school.
Ten

Eleven

Easy Ways Parents Can Get More Art in Their Kids' Lives
Enjoy the arts together. Sing, play music, read a book, dance, or draw with your child at home.
Encourage your child to participate in the arts and celebrate their participation in or out of school.
Explore your community's library and read "the classics" together—from Mother Goose to Walt Whitman.
Read your local newspaper to find out about attending local arts events like museum exhibits, local plays, festivals, or outdoor concerts.
Tell your child's teacher, principal, and school leadership that the arts are vital to your child's success and an important part of a quality education. Find out if your school has sufficient resources for arts education, including qualified teachers and materials. If not, offer to help.
Contact your local arts organizations to inquire about the arts education programs they offer either during school hours or after school. Volunteer to donate time, supplies, or help with their advocacy efforts and connect these services to your child's school.
Attend a school board or PTA meeting and voice your support for the arts to show them you care and make sure the arts are adequately funded as part of the core curriculum in the school budget.
Explore your child's dream to sing, to dance, to draw, to act—and encourage them to become the best they can be through the arts.
Be an arts supporter!  Contact your elected officials—lawmakers and school board members—to ask them for more arts education funding from the local, state, and federal levels.
Sign up to become an activist on the Americans for the Arts website, just a click away! http://www.artsusa.org/ Through their e-activist list, you will get news updates and alerts about arts education. Visit the E-Advocacy Center.

Have a portrait done of your child or a family member. Have your kids help you research the history and importance of portraiture.
Communities Understand That Arts Education…
builds a school climate of high expectation, discipline, and academic rigor that attracts businesses relocating to your community
strengthens student problem-solving and critical thinking skills, adding to overall academic achievement and school success
helps students develop a sense of craftsmanship, quality task performance, and goal-setting—skills needed to succeed in the classroom and beyond
can help troubled youth, providing an alternative to destructive behavior and another way for students to approach learning
provides another opportunity for parental, community, and business involvement with schools, including arts and humanities organizations
helps all students develop more appreciation and understanding of the world around them
helps students develop a positive work ethic and pride in a job well done
(Business Circle for Arts Education in Oklahoma, "Arts at the Core of Learning 1999 Initiative")